Toronto Summer Music Festival Highlights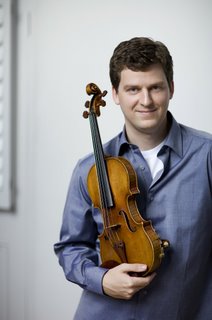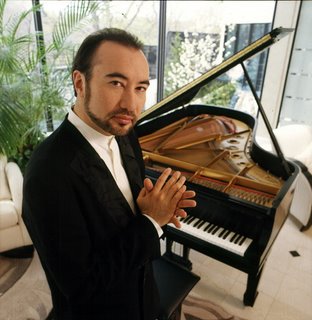 For Immediate Release: June 23, 2009 o Please include in your listings/announcements
TORONTO SUMMER MUSIC FESTIVAL
Highlights include opening night concert featuring
James Ehnes and Jon Kimura Parker
For the second consecutive year the popular Toronto Summer Music Festival will open at the historic and spectacularly refurbished Carlu Concert Hall. On Tuesday, July 21, two extraordinary Canadian artists will appear together for the first time - Grammy and Juno Award-winning violinist James Ehnes and Leeds International Competition winner, pianist Jon Kimura Parker. The duo will perform Mozart's Sonata in G, Prokofiev's Sonata No. 1 in F Minor, Kernis's Air, and Ravel's Sonata for Violin and Piano.

The rest of the festival will be as stellar as this very special opening. Imaginative Artistic Director Agnes Grossmann has once again planned her festival around a central theme. This year's theme, Eternal Stars, will reflect shining star artists as well as three star composers whose anniversaries are being celebrated this year - Joseph Haydn, Felix Mendelssohn and Bohuslav Martinu.

Festival favourites, such as legendary pianists Menahem Pressler and Anton Kuerti, violinist Mayumi Seiler, the Gryphon Trio, and the Leipzig String Quartet, return to Toronto again this year. They will be joined by other chamber music greats - popular Canadian duo pianists James Anagnoson and Leslie Kinton, French star flutist Patrick Gallois and Swedish pianist Cecilia Löfstrand, cellist Tsuyoshi Tsutsumi with violinist Yasuko Ohtani and violist Yoshiko Kawamoto, clarinetist Karl Leister, soprano Monica Whicher, and Penderecki String Quartet, Cecilia String Quartet, and Tokai String Quartet.

The Festival will close with Opera Extravaganza on Thursday, August 13, featuring some of the star alumni of the TSM Opera Studio, accompanied by the National Academy Orchestra, and conducted by Maestra Agnes Grossmann.

TORONTO SUMMER MUSIC FESTIVAL
July 21 - August 13, 2009
James Ehnes & Jon Kimura Parker: Tuesday, July 21 at 8pm *
Pressler & Friends: Thursday, July 23 at 8pm ***
Tsuyoshi Tsutsumi & Friends: Saturday, July 25 at 8pm **
Anagnoson & Kinton: Tuesday, July 28 at 8pm **
Leipzig String Quartet with Karl Leister: Thursday, July 30 at 8pm ***
Penderecki String Quartet: Friday, July 31 at 8pm **
Anton Kuerti: Saturday, August 1 at 8pm ***
Swensen & Seiler: Tuesday, August 4 at 8pm **
Cecilia String Quartet & Tokai String Quartet: Thursday, August 6 at 8pm **
Gallois & Löfstrand: Saturday, August 8 at 8pm **
Gryphon Trio with Monica Whicher: Tuesday, August 11 at 8pm **
Opera Extravaganza: Thursday, August 13 at 7:30pm ***
Festival passes ($120 - $300) and single tickets ($20 - $75) are available online
www.torontosummermusic.com
or by calling 416.597.7840
*Carlu Concert Hall, 444 Yonge Street, 7th Floor, Toronto

**Walter Hall, Edward Johnson Building, University of Toronto, Faculty of Music, 80 Queen's Park Crescent, Toronto

***MacMillan Theatre, Edward Johnson Building, University of Toronto, Faculty of Music, 80 Queen's Park Crescent, Toronto
Labels: Toronto, toronto summer music festival