Coleman Lemieux & Compagnie make their Fleck Dance Theatre debut with LIVING DANCES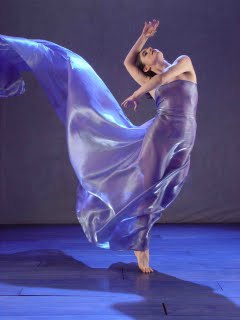 An Evening of Contemporary Kudelka
November 4-7
, 2009
For their Fleck Dance Theatre debut, internationally renowned Coleman Lemieux & Compagnie (CLC) will present an evening of dance, including a world premiere and a Toronto premiere, featuring an all-contemporary programme of works by resident choreographer James Kudelka.

Montreal transplants, now based in Regent Park, Coleman and Lemieux, want to open a dialogue with Toronto! They have decided to do this by presenting a collection of contemporary works that James Kudelka, former artistic director of the National Ballet of Canada, is not particularly known for.

The world premiere, which will be performed first, is created for Bill Coleman and award-winning counter-tenor Daniel Taylor. LIVING DANCES also includes Soudain, l'hiver dernier (1987), which the Village Voice called "extremely moving" in 2007; a revisioned In Paradisum (1983), the company's flagship piece; and solo for Laurence Lemieux, See #1 (2007), the first in the series of See, which will receive its Toronto premiere.

Both Coleman and Lemieux have proven a muse for Kudleka, but it is their artistry and celebration of life that brought them back together after working together at Toronto Dance Theatre in the 90s.

Incorporated as Coleman Lemieux & Compagnie in 2000, but married in 1995, their life and their work is all about collaboration: between performance and choreography, urban and rural, stage and community, tradition and innovation, art . . . and the wider world!

Coleman Lemieux & Compagnie
present
LIVING DANCES
An Evening of Contemporary Kudelka
Performed by Kate Alton, Val Calam, Bill Coleman, Luke Garwood, Andrew Giday, Jones Henry,
Laurence Lemieux, Michael Sean Marye, Graham McKelvie and Christianne Ullmark
Daniel Taylor and the Theatre of Early Music ensemble
Fleck Dance Theatre, 207 Queens Quay West, Harbourfront Centre
Wednesday, November 4 - Saturday, November 7, 2009
Tickets: $35-45
Student/Seniors: $25
Harbourfront Centre Flex Pass $33-43
Box Office: 416.973.4000 or
www.harbourfrontcentre.com
Presented in association with Harbourfront Centre
WWW.COLEMANLEMIEUX.COM