Los Angeles Music Academy College of Music Launches Condensed Music Program LAMA Jams Private Lessons and Band Workshops For Students of All Ages and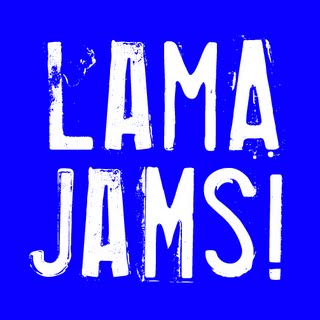 Pasadena, CA – October 21, 2009 – LA Music Academy College of Music (http://www.lamusicacademy.edu) today announced its creation of LAMA Jams (http://www.lamajams.com), a music program serving guitar, bass, drum, vocals, keyboard, brass and woodwinds students. Ongoing weekly private lessons coincide with band workshops where students create and perform original music or cover songs. LA Music Academy, founded in 1996 by professional musicians and recording studio greats, is known worldwide for offering the best and most relevant education in a small boutique environment.

"LAMA Jams focuses on private lessons and band workshops. Whether you want to learn rock, pop, hip-hop, funk, R&B, jazz, neo-soul or classical, this is the right program for you," says Tom Aylesbury, President of LA Music Academy. "Students can opt for lessons, workshops or both. The workshop sessions run for seven weeks followed by a final concert during the eighth. Private lessons are ongoing and taught at the Academy or in your home (an additional charge applies)."
All ages are welcome to join the program, however, Aylesbury says if musicians are nine-years-old or younger, they should contact the school to inquire about availability. "Following an assessment, a personalized private instruction program is developed to fit each student's individual needs and aspirations. Students may choose either 45 minute or one hour private lessons, in either a one-on-one format or small group setting." Aylesbury says LA Music Academy's highly qualified instructors are all professional musicians; most are graduates of the nationally accredited LA Music Academy, which in 2009 began offering Associate of Arts Degrees in Music Performance.

Workshop students are placed in bands according to ability. Bands will play cover songs or write original songs in any style. Weekly rehearsals are 45 minutes each, held over the course of seven weeks. At the end of each session, bands will record their songs and perform a concert. Students who are enrolled in the private lessons receive discounted pricing for the band workshops.
In addition to required books, students enrolling in private lessons need to bring the following:
• Drummers: Sticks and Practice Pad 
• Guitarists / Bassists: Instrument, Cable & Tuner
• Vocalists: A Recording Device if desired
• Brass and Woodwind players: Instrument
LA Music Academy will supply drum sets, cymbals, pedals, amps and keyboards.
Private lessons are ongoing year round and monthly payment is due one month in advance. Lessons with student and teacher only are $60 for one hour or $45 for 45 minutes. Lessons at students' homes are $7o for one hour or $55 for 45 minutes, within a 10 mile radius of Pasadena. Group lessons (three-five students) are $30 per student for one hour. Payment for band workshops is due prior to the start of the session. Each session is $400, but only $325 if the student is already enrolled in private lessons.

For more information about LA Music Academy, visit http://www.lamajams.com. Contact Iris Alba in admissions at 626-568-8850 or email iris@lamusicacademy.edu. LA Music Academy is located at 370 S. Fair Oaks Ave., Pasadena, CA 91105.

Join LA Music Academy's social networks as a follower on twitter: @LAmusicacademy; Facebook fans: www.facebook.com/LAmusicacademy.
About LA Music Academy

LA Music Academy in Pasadena, a suburb of Los Angeles, CA, offers an intimate and friendly, yet serious and rigorous contemporary music education to male and female students 18 and over through its vocal, drum, bass and guitar programs. Founded in 1996, the Academy is accredited by the National Association of Schools of Music and has provided a solid musical foundation for more than 1,000 international and domestic students. LA Music Academy's 35 instructors immerse students in practical courses. The Academy offers a significant number of real world playing situations with professional musicians, not just peers, setting the school apart from other prestigious music institutions. LA Music Academy gives its students the skills necessary to apply their learning in a wide variety of professional situations in the music industry.