Fall arts preview of La Scena Musicale / La SCENA

La SCENA Arts Directory 2010



The Music Scene Summer 2010
---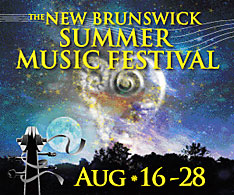 Let us put the shine to your line!!!


English copy-editing and French to English translation services:
lsv@lascena.org
Welcome back. I hope you had a great summer!
The deadline for advertising is August 27.
Gracing our La SCENA cover this month is Quebec's beloved dancer and choreographer, Marie Chouinard whose innovative creations are often scored by the works of the great composers: Bach, Chopin, Stravinsky.
The September 2010 edition will also be the official first issue of La Scena Musicale's 15th year. We are proud of your kind and constant support, and we promise many exciting reads. There is plenty to look forward to this month, including articles for flutists (guide to repair and purchasing) and for student/amateur musicians and teachers. Our annual Fall preview will also be indispensable, featuring the highlights, picks, and listings for all genres of music of the upcoming season.
As September marks the first La SCENA arts supplement of the publishing year, readers will be treated to articles on Oboro and Le regroupement québécois de la danse (both celebrate their 25th anniversary and a CAM Grand Prize win), Otto Dix, the Théâtre du nouveau monde, the Grands Ballets's first production of the season, Léonce et Léna, and a very exciting interview with director Denis Villeneuve, whose adapation of Wajdi Mouawad's play Incendies into film will premiere at the Toronto International Film Festival this September. As an essential guide for arts patrons, this issue will also contain our arts calendar listings of fall events, shows, and expositions. And to guide you through the calendar, our critics will present the most promising of these upcoming events.
Our monthly Discovery CD (in partnership with XXI Records) for subscribers is Canadina mezzo-soprano Hugette Tourangeau, who turned 75 in August.
As usual, our readers will also find insightful jazz features and reviews, reviews of CDs, books, and DVDs, the latest news items in the world of arts and music, and plenty more.
The deadline for advertising is August 27.

Reach over 50,000 readers with 25,000 copies distributed in Montreal and the province of Quebec, and another 25,000 copies in English Canada.
La Scena Musicale
contains award-winning editorial features, an extensive calendar of events (for the province of Quebec, including radio and TV listings) and product reviews; readers consult each issue 4.5 times a month, generating 225,000 viewings per month.For more info on rates and production please visit
http://ads.scena.org
for our 2010-2011 schedule or contact our sales department directly at 514-948-0509 or
sales@lascena.org
.To subscribe, call 514-656-3947.
Yours sincerely,
Wah Keung Chan
Founding Publisher and Editor
La Scena Musicale
La SCENA
The Music Scene
------------------------------
-

------------------------------
-
La SCENA Fall 2010 / La Scena Musicale Septembre 2010
Total 25,000 copies, 50,000 readers

Québec City: 2 500
Montreal: 18,500
Newsstands: 2,000
Mailing: 2,000

4th year of La SCENA / 15th year of La Scena Musicale
On the cover: Marie Chouinard (La SCENA); Pentaède (La Scena Musicale)
Theme: Fall Arts and Music preview
Subjects: music, dance, theatre, film and visual arts including La Scena Musicale September 2010
Deadlines:
Deadline for ad reservations: August 27
Deadline for artwork: August 30
Distribution: September 3

________________________

Special Festivals Page
La Scena Musicale, La SCENA
and
The Music Scene
are the places to find information on International and Canadian music and arts festivals in 2010 (in print and online). Visit our special 2010 Festivals page at
http://festivals.scena.org
for the complete coverage of 2010 festivals:
International Classical Music Festivals
Canadian Jazz, World and Folk Festivals
Canadian Classical Music and Arts (Dance, Theatre, Film and Visual Arts) Festivals
latest news and reviews
------------------------------
---------------------

Subscription
The subscription include benefits such as the Naxos Music Library (39,000 CDs streaming) and free MP3 downloads of the Discovery CD Collection (10 full CDs).
Note: New for 2010, only paying subscribers will receive the physical Discovery CD.
http://scena.org/LaSCENACard/index_en.html
NEW: The La SCENA Green Card
All available online
Electronic versions of La Scena Musicale/La SCENA (10 issues) et The Music Scene (2 issues)
Downloadable monthly Discovery CDs (10 / yr)
42,000 CDs @ Naxos Music Library
Only 25 $ (taxes included)
514-656-3947, sub@scena.org

---------------------------------------------------
---------
------------------------------
------------
NEW Endowment Fund:
Our application for the matching program, Placement Culture, has formally been accepted: for every dollar donated to LSM/TMS, the Québec government will contribute one dollar and fifty cents. Placement Culture is designed to create endowment funds for charitable arts groups like La Scene Musicale/The Music Scene. Our goal is to raise $100,000 until November 30, 2010, which combined with the government contribution, will create a $250,000 endowment. This will help us continue our magazines's excellence and innovation for years to come. We are therefore launching at this time our 2010 endowment fund campaign. Please join our fundraising committee or make a donation.
Please contact 514-948-2520 or
info@lascena.org
______________________________
______________________________
_________________________
Donations Requested:
La Scena Musicale/The Music Scene
is a registered charity promoting music and the arts through three magazines and a website. We connect musicians/artists, the arts community and music/art lovers together through education and information. Help us continue our work with a donation (cash or goods) or by volunteering.
Please contact 514-948-2520 or
info@scena.org
Donate at
CanadaHelps.org
or through Paypal


Charitable tax no. 14199 6579 RR0001

------------------------------------------------------
Labels: LSM_News